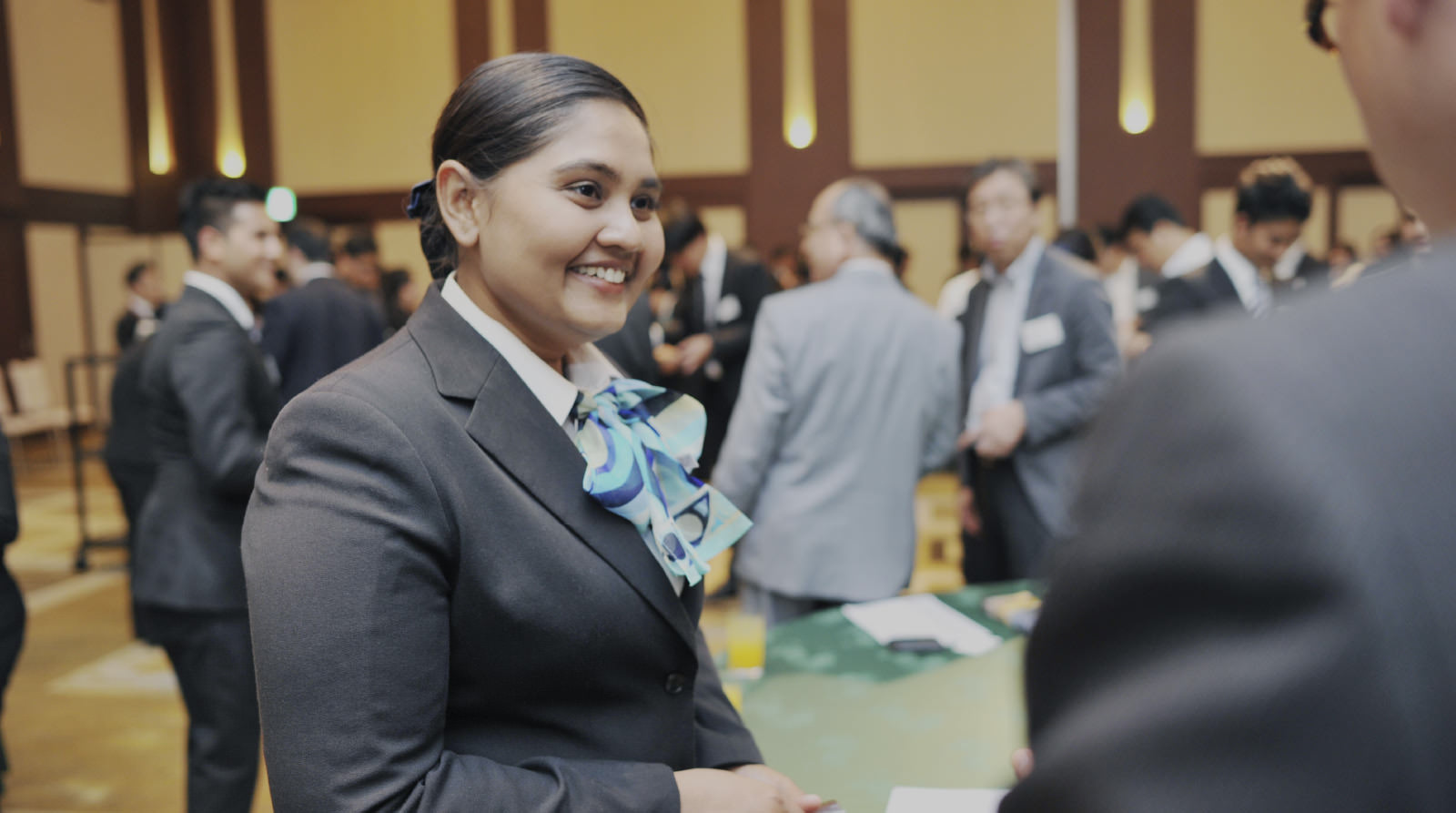 <For International Students>International Hotel Department
Course term: 2 years
Begins in April each year
Prerequisite: Japanese level N3 to N2, or better
Learn [Advanced Japanese × Hotel & Tourism Specialist Skills]
and get a head start in the international Hotel and Tourism industry
This course is for students intending to seek employment in the hotel and tourism industry. Through a curriculum packed with on-site practical training, learn to exercise the international sensibilities and the spirit of Japanese OMOTENASHI hospitality that are sought after in the hotel and tourism industry including Japanese-style RYOKAN inns.
Attainment Goals
Pass JLPT N2
Pass the HPT (Hotelier Proficiency Test or "H KEN") Basic level, 2nd grade
Work at a hotel or ryokan, or in some other tourism role
Features
Classes taught by professional hoteliers
Professional hoteliers currently employed in the hotel industry will become your instructors. The curriculum, focused on the hotel industry, covers all of the various departments in a hotel. It begins with hotel and tourism fundamentals and teaches hotel English as well. By graduation, students aim to pass the Hotelier Proficiency Test (HPT or "H KEN") Basic level, 2nd grade, and the National Trade Skill Test for Restaurant Service (HRS), 3rd grade.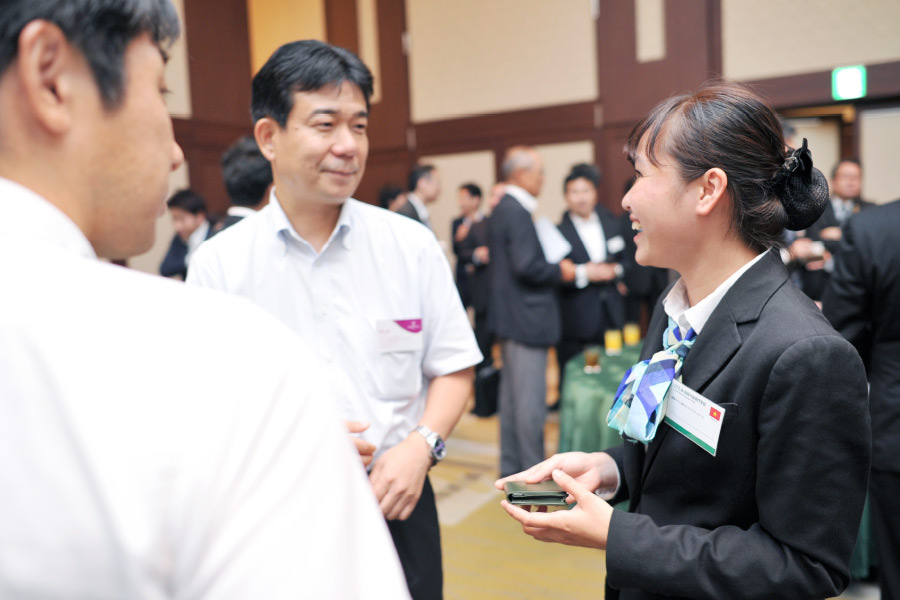 Rigorous on-the-job training
Classroom learning at the College is put into practice during on-the-job training at hotels. By gaining experience in the actual work environment, you will learn to apply the spirit of OMOTENASHI and be able to "hit the ground running" in your first job after graduation.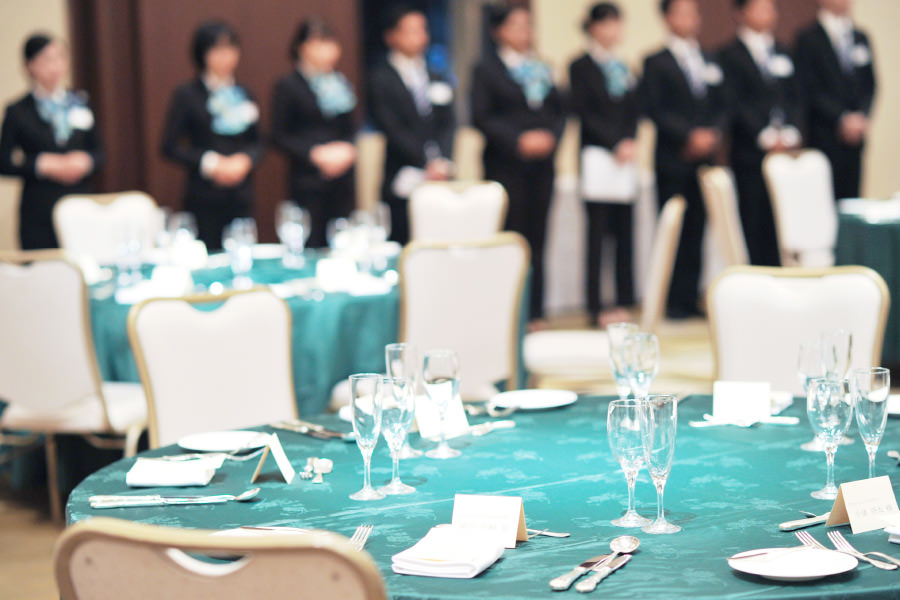 Job-placement support system for careers in the hotel & tourism industry
A hotel recruiting professional will coach you on resume writing, interview preparation, business manners and other skills essential for finding employment. Our goal is 100% placement of graduates into the hotel & tourism industry. Whether you apply to a hotel or RYOKAN in Japan, or to a Japanese hotel in your home country, we will back you up.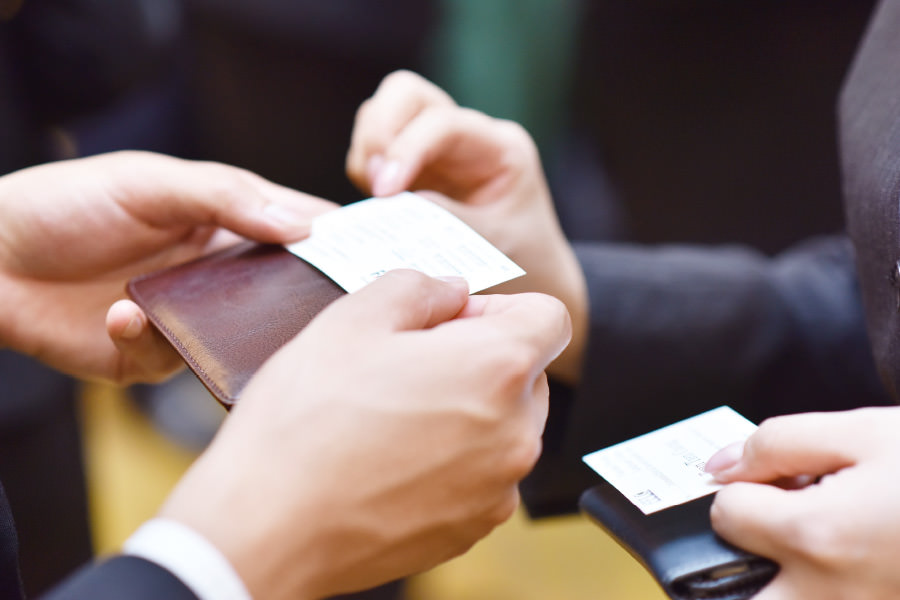 Employment offers received and exams passed by FFLC students/recent graduates
Offers of employment
ANA Crown Plaza Hotel Fukuoka
Goto Tsubaki Hotel
Kanucha Bay Hotel & Villas
Takakura Hotel Fukuoka
Hakata Green Hotel
Plaza Hotel Nogata
Hotel Nikko Kumamoto
Hotel Universal Port Vita
Exams passed
JLPT N3
JLPT N2
Test of Practical Japanese (J. TEST), grade C
Test of Practical Japanese (J. TEST), grade D
Spreadsheet Skills Test, 3rd grade (Joho Shori Gino Kentei Shiken)
ANTA (All Nippon Travel Agents) Exam
Curriculum
Year 1 Term 1 Example Schedule
Mon.
Tue.
Wed.
Thu.
Fri.
1st class
90 min
General Japanese
Accommodations: Principles & Practice
Hotel Fundamentals & General Operations
Banquets: Principles & Practice
Hotel English
2st class
90 min
Introduction to Japanese Hospitality
PC
Introduction to Tourism
Restaurants: Principles & Practice
General Japanese
3rd class
50 min
General Japanese
PC
JLPT
Preparation
Introductory International Relations
JLPT
Preparation
Year 2 Term 1 Example Schedule
Mon.
Tue.
Wed.
Thu.
Fri.
1st class
90 min
Introduction to Japanese Hospitality
General Japanese
Introduction to Inbound Tourism
Restaurants: Principles & Practice
General Japanese
2st class
90 min
PC
Hotel Management
Hotelier Proficiency Test Preparation
Banquets: Principles & Practice
Hotel English
3rd class
50 min
PC
Introductory International Relations
JLPT
Preparation
JLPT
Preparation
General Japanese